Private Road Gritting SERVICES Aberdeen
Do you require private road gritting services in Aberdeen? Our winter gritting services offer a professional solution to ice and snow removal in north Scotland. Contact us today for salt spreading and road gritting services.

To keep your business moving on even during winter, winter maintenance planning is vital. We are specialists in this field since 2002, offering rock salt and grit spreading services to commercial and public clients across Aberdeen. Contact us today and get to see we can help your business safe for the harsh weather.
When subzero conditions are forecast in the freezing nights, we carry out the application of salt to prevent ice from building up. This is carried out throughout the night and early in the morning so that when you and your staff get on site, everything is ready.
We offer private gritting and snow removal for the following industries:
Private Shops

Industrial Estates

Service Yards

Retail Parks

Hotels

Car Parks

Supermarkets

Private Roads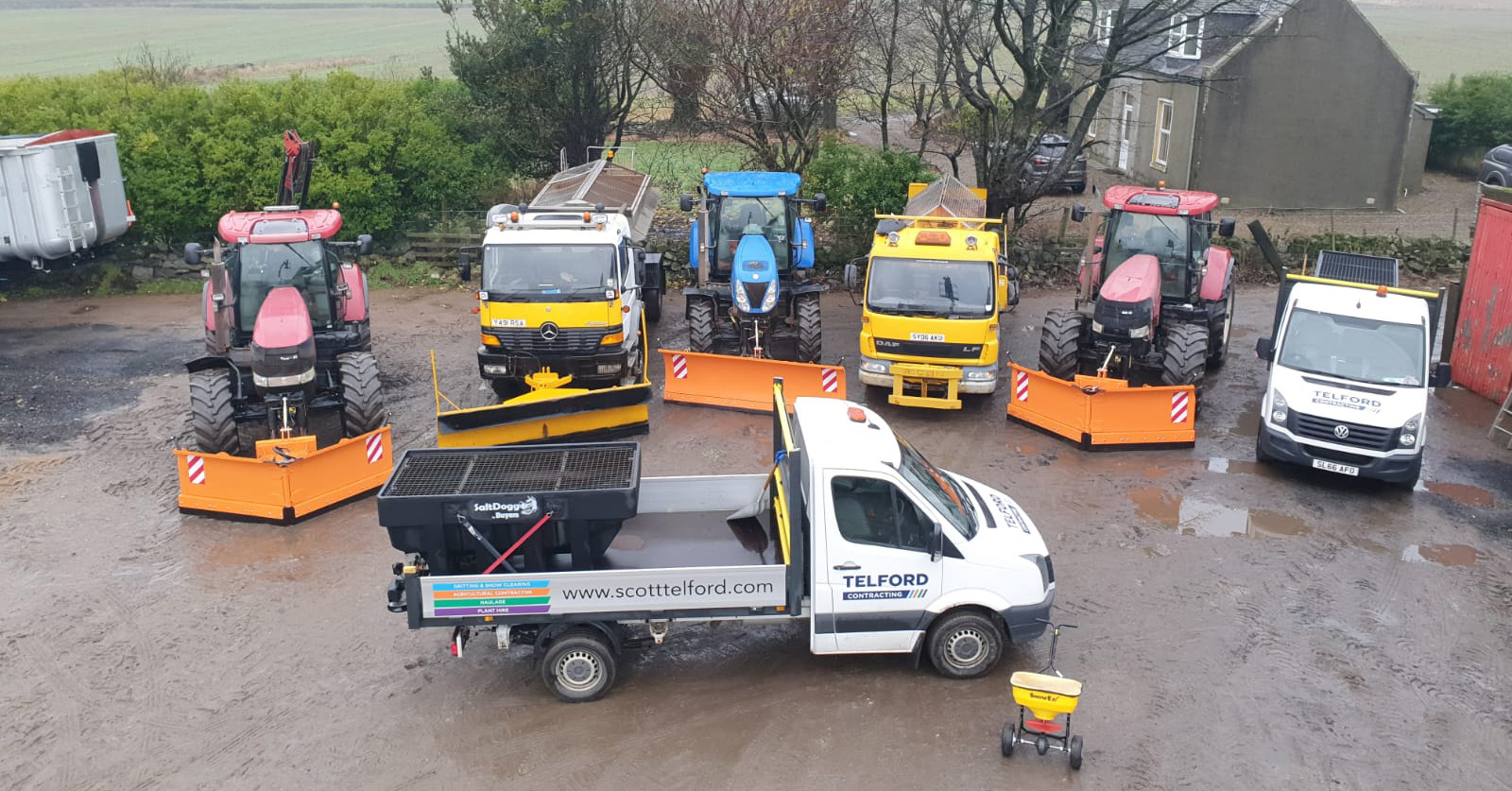 ---
Snow Clearing Aberdeen offer private road gritting and winter maintenance throughout Aberdeen, Dundee and Peterhead.
Call 01569 668 110 to get a quotation today.
---
Freeze Alert Predicting
Using an elaborate weather forecast, we monitor road surface temperatures closely in your area. If this falls below zero, then we will arrange to spread grit and salt.
In the afternoon, generally around 4 PM, we send an email notifying you that gritting will be carried out that night. Snow clearing is usually done early in the morning before your indicated time and overnight.

Fitted on our gritters are PDAs and GPS trackers which provide us with a timestamp and date while on site. Information concerning the site's access, weather and ground conditions are recorded upon arrival; if any area is not gritted (for instance, parked vehicles in the way), data is also recorded.
Upon the completion of the job, a completed job card is instantly sent to your e-mail. This information is crucial since it is evidence that the gritting timings and treatments were done if a trip, slip, or an accident takes place. A photo of the site will also be provided.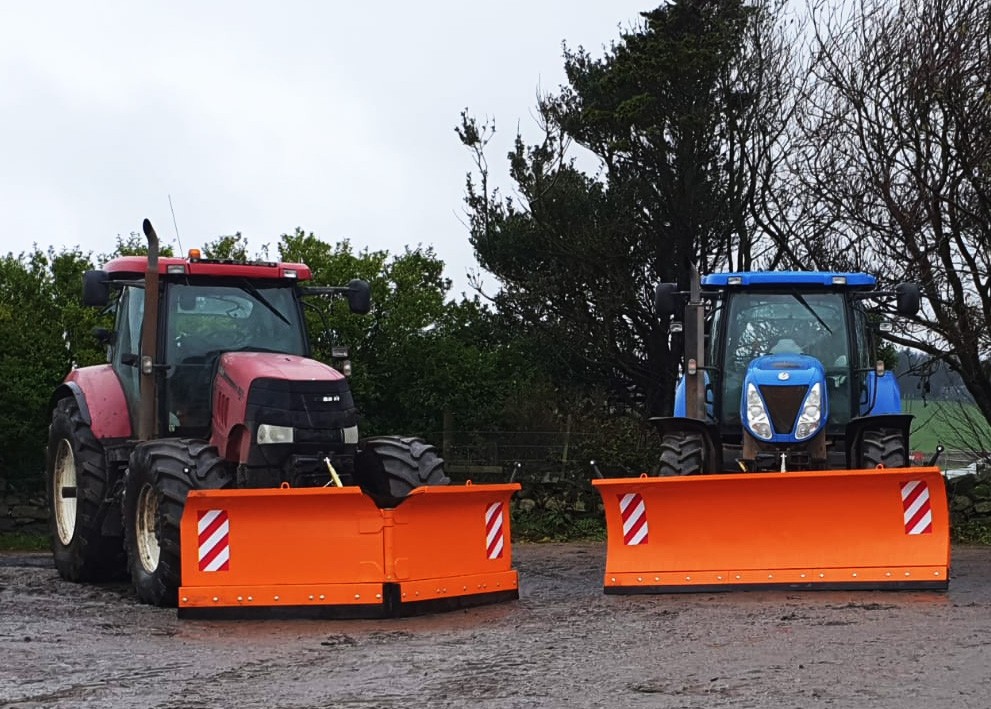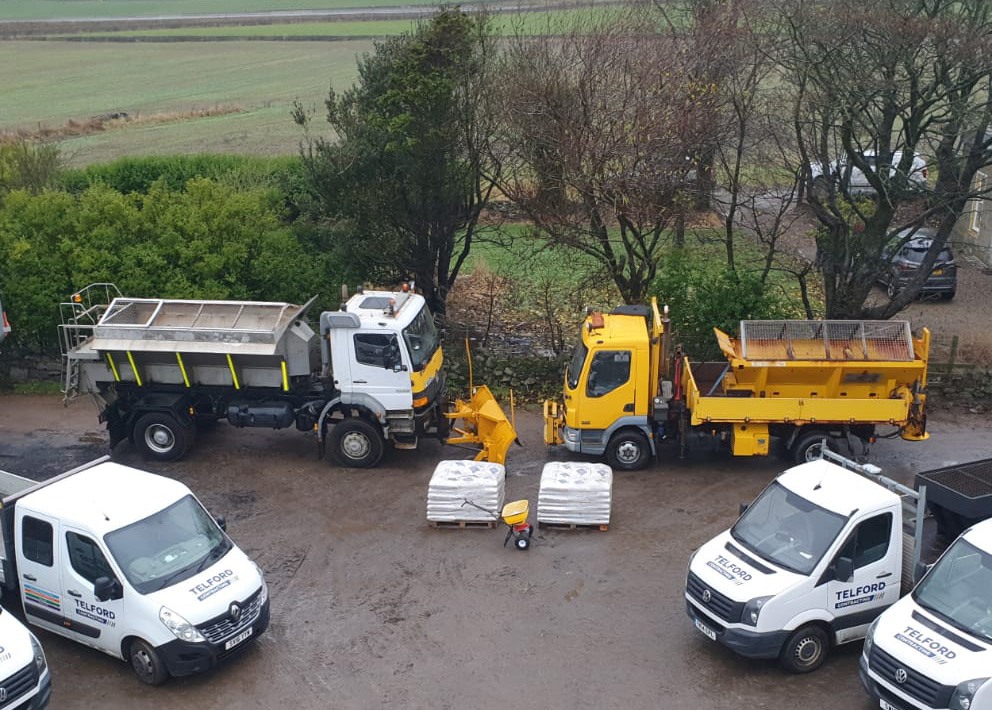 Ice & Snow Clearing Service
During periods of snowfall and even after snowfalls, we clear the snow from the roadways, car parks, paths and steps to provide safer access to your workplace.
Being a local family-run company, all of our work is carried out by our in-house team, and no sub-contractors are used.
This ensures all of the services delivered are first class. We offer our gritting services and snow clearing services in and around Aberdeen with our operations being between Perth and Peterhead.
Some of our clients include Distribution Centres, Supermarkets, Medical Centers, Offices, Schools, Oil Service Companies, Car Dealerships, among many others. Moreover, we are a member of SAFE CONTRACTOR for your peace of mind.
Grit Bin Refilling
We can additionally fill your Grit Bin with the prices from £80 for a standard grit bin.
Daily Winter Maintenance Service
We carry out operations daily, seven days a week overnight with our snow clearing and gritting services offered around Aberdeen and North of Scotland.
We will be more than happy to add you to our client list; if freezing weather is forecast, we will apply salt and grit on your property as required on a daily basis.
We cover most areas in North East Scotland including:

Westhill
Aberdeen city
Altens
Portlethen
Kingswells
Dyce
Bridge of Don

Portlethen
Badentoy
Ellon
Stonehaven
Peterhead
Dundee
Perth
Banchory
Inverurie
Forfar
Kintore
Turriff
Hazlehead
Oldmeldrum
If your area is not listed above, please call for availability. Our friendly team will be more than happy to discuss your needs and tailor a package to your requirements.
If you are looking for road gritting Aberdeen, Contact our professional team today. We can help you with any of the following services:
Gritting services
Gritting companies
Salt spreading
Mobile gritting services
Private gritting company
Road gritting contractors
Winter gritting services
Snow clearing services
Grit Salt Delivery
Salt spreading service
---
Snow Clearing Aberdeen offer private road gritting services and winter maintenance throughout Aberdeen, Dundee and Peterhead.
Call 01569 668 110 to get a quotation today.
---